Current Work and Past Collaborations
CURRENT WORK
Climate Change Advocacy Manager - 2023/Ongoing
---
Independent Consultant on Intersectionality and UN Policy - 2017/Ongoing
(Human Rights, Climate Change, Sustainable Development)
PAST COLLABORATIONS
External Affairs Policy Adviser - 2021/2023
Brooke, Action for working Horses and Donkeys, is an international charity that advocates and campaigns to improve the lives of working livestock (with a focus on equids) bringing evidence of their contribution to sustainable development, climate change adaptation and One Health. The organisation raise their visibility at every level, from national governments to UN agencies (UN ECOSOC HLPF, UN FAO COAG, UN FAO COAG Subcommittee on Livestock, UN FAO CFS, UNEP/UNEA, UNFCCC, WHO). The organisation is part of the sustainable development organisations' network BOND and civil society groups within the UN system, such as the NGOs Major Group & Animal Issues Thematic Cluster (ECOSOC), Civil Society and Indigenous People Mechanism (FAO) and Farmers Constituency (UNFCCC).
---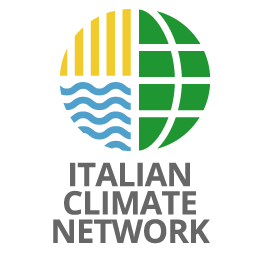 Policy Adviser and Climate and Human Rights Coordinator - 2015/2022
Italian Climate Network (ICN) is an Italian nonprofit of citizens, companies and NGOs that aims at solving the environmental issues connected with climate change. The organisation works nationally and internationally through its communication and advocacy activities. The ICN international advocacy action focuses on the Convention of the Parties (COP) of the United Nations Framework Convention on Climate Change (UNFCCC). The organisation is also the Italian partner of 350.org and the UN Conference of Youth (COY).
---
Communication Consultant - 2021
Climate Action Network (CAN) Europe is Europe's leading NGO coalition fighting climate change. With over 170 member organisations active in 38 European countries, representing over 1.500 NGOs and more than 47 million citizens, CAN Europe promotes sustainable climate, energy and development policies throughout Europe. CAN Europe is part of Climate Action Network (CAN) International, a worldwide network of more than 1,100 Non-Governmental Organizations (NGOs) working to promote government, private sector and individual action to limit human-induced climate change to ecologically sustainable levels. CAN is based on trust, openness and democracy.
---
Programme Officer for the Regional Innovation Scheme - 2018/2021
EIT Climate-KIC is one of the Knowledge and Innovation Communities (KICs) created in 2010 by the EIT, the European Institute of Innovation and Technology. Climate-KIC pursues the objectives of the EIT by developing knowledge and innovation on climate change mitigation and adaptation. It brings together more than 180 subjects - universities, research bodies, companies and administrations - organized in 12 hubs present in 10 European countries. The priority thematic areas for the fight against climate change on which the organization focuses are:
Urban transitions
Sustainable production systems
Decision-making metrics and finance
Sustainable land use
---
Executive Associate and Assistant to the CEO - 2018
Climate Bonds Initiative (CBI) is an international organisation working solely to mobilize the largest capital market of all, the $100 trillion bond market, for climate change solutions. CBI promotes investment in projects and assets necessary for a rapid transition to a low-carbon and climate-resilient economy. The strategy is to develop a large and liquid Green and Climate Bonds Market that will help drive down the cost of capital for climate projects in developed and emerging markets; grow aggregation mechanisms for fragmented sectors, and to support governments seeking to tap debt capital markets.
---
Human Rights Education Advocacy Team Assistant (Internship) - 2014
The Human Rights Education Team (HRE Team) was based at the International Secretariat of Amnesty International (IS AI) in London, then relocated to Oslo, and is responsible for the implementation of the International Human Rights Education Strategy within the Amnesty International movement, including the development and implementation of global human rights education projects. The HRE Team works to support and facilitate the human rights education action of Amnesty International through mobilizing existing national and regional resources, mainstreaming monitoring and evaluation of human rights education work and supporting key AI global campaigns.
---
Communication and Events Officer (Volunteer) - 2013/2015
Young European Leadership (YEL) is an international nonprofit and nonpartisan organisation dedicated to empowering young leaders and future decision-makers from Europe and beyond. Through engaging activities, YEL aims to inspire and enable these leaders from all backgrounds to shape their future and the future of Europe, fostering innovative solutions to local and global challenges.